You are here: EIF Pembury news piece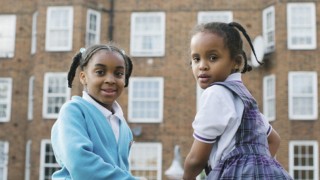 Pembury featured by Early Intervention Foundation
Thursday 17th August
Pembury Children's Community has been featured as an evaluation case study in the Early Intervention Foundation's 'Early intervention into action' resource series.
The community, led by Peabody Housing Association in partnership with Save the Children, was selected to showcase local areas that are innovators when making early interventions and evaluating their impact. 
Evaluating complex initiatives like Children's Communities is notoriously challenging. Often, the more complex and ambitious an intervention is, the harder it is to evaluate it. An additional challenge is the importance of place-based initiatives being rooted in the local community, reflecting its specific history, people, ambitions and challenges.
Just because something is challenging does not mean that we should shy away from it. 
For initiatives like the Children's Community Network, rigorous evaluation is absolutely essential. We commissioned Sheffield Hallam University to undertake an evaluation of Pembury Children's Community, articulating the principles and approaches we want to see used and embodied in the communities, and the types of changes that would-be evidence of systems improvement. 
The researchers are carrying out a continuous programme of interviews with local people, professionals, systems leaders and influencers to assess whether the principles are being implemented and are visible in the communities. They are working with the communities to help them to develop data dashboards, drawing together their local data to enable the communities to monitor and understand their own progress against their theory of change. 
They are also looking in more depth at some exemplar initiatives, and supporting and building local evaluation skills and capacity in our local teams and in the community as a whole. The very early findings from the work this summer show lots of promise. It's taken a lot of work to get to a point where we are confident that we have an evaluation that will build our and the communities' understanding of the children's communities model, as well as adding to the evidence base for how to work in this place-based way. But this work has been worth it. We are confident that this evaluation will deliver robust evidence, and it's great to see this reflected in the EIF looking to Pembury as an example.