You are here: Smallshaw-Hurst press release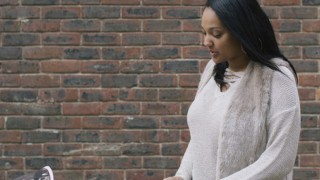 Smallshaw-Hurst Children's Community is established
Tuesday 14th March
Smallshaw-Hurst has become the third neighbourhood to join the innovative Children's Community Network, led by Save the Children.
Launched in 2016, the Children's Community programme strengthens partnerships between key agencies and community leaders in the UK's most deprived areas. Evidence shows that to make a big difference to children growing up in poverty, it is essential to intervene early and work across all areas of their lives.
Smallshaw-Hurst lies in the Tameside local authority area, approximately two miles from Ashton under Lyne town centre and part of the Greater Manchester conurbation. The two Lower Super Output Areas (small areas with an average population of 1,500 people) with the highest levels of child poverty in Tameside are both in Smallshaw-Hurst and these fall within the five per cent most deprived places nationally according to the Indices of Multiple Deprivation.
Smallshaw-Hurst Children's Community will be made up of Tameside local authority, New Charter Group – comprised of New Charter Homes and the New Charter Academy in Ashton-under-Lyne, the Silver Springs Primary Academy and Copley Academy in Stalybridge.
It will also incorporate the area's voluntary and community sector, police force and local GPs. By working together, these community leaders will make long-term plans and a network of activities to improve the lives of children in the area. The project aims to support 1,400 children and their families in Smallshaw each year.
The network aims to increase the number of children in who are ready for school and make sure they have the best possible start during the early years. It also aims to increase the number of young people accessing post-school learning and employment opportunities, and to improve the way that families and professionals work together to identify, support and meet the needs of children in Smallshaw.